COVID-19 Update from the JRTRO
The JRTRO is still operational during the Covid pandemic. We are still bringing dogs in locally, although far fewer than usual, and we have established a physical distancing protocol for all transports, home visits, adoptions and relinquishments. If you have any questions or concerns, please don't hesitate to contact me at dollack@rogers.com.
At this point, we have canceled the 2020 Rescue Round-Up. You can read more about that here. All the best to everyone during this difficult time, please keep safe and healthy.
Jocelyn Dollack
JRTRO President
Congratulations on your decision to adopt a Jack Russell Terrier. This wonderful breed is often misunderstood and underestimated, and too many of them end up abandoned or neglected. Jacks aren't for everyone but, with the right home, their fierce loyalty and amazing character will shine through.
You can make a difference to a JRT in need.
Donations are always needed and gratefully received. Thank you for helping to save a Jack.
Donate now
Registered Charity No: 779518885RR0001
Save a Senior JRT Campaign
Meet Mimi – she is an eleven year old JRT with Cushings Disease who was dumped at a shelter by owners who had her her entire life. She is now safe with us in foster care and her medical needs are all being cared for.
Jack Russell Terrier Rescue Ontario Inc. (JRTRO) has a long history of saving senior dogs, often with many health issues. Help us raise $1,000 in December, and help us recruit ten new foster volunteers willing and able to foster a senior dog. To make a donation to this campaign, go to the Canada Helps page, and select the SAVE A SENIOR 2019 Christmas Campaign.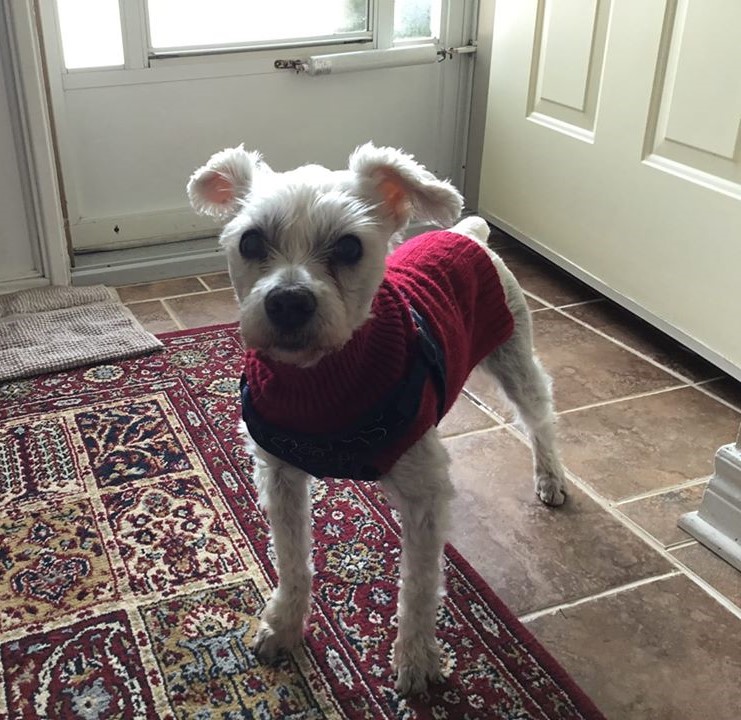 The Just Jacks 2020 calendars are here!
Get this wonderful JRT keepsake for just $20 and support our rescue in the process. You can help us make a difference and save more Jacks!
An inseparable bond already

It's hard to know what has happened to these little creatures in their travels; we have discovered that some things upset Cocoa and are working to ensure she always feels safe and over time she will hopefully feel confident with every new situation she encounters.  We are grateful that the universe sent Cocoa our way and it is our promise that she'll be safe and happy forever.

View full story

The first weekend Artie spent with me, I realized I was falling for him.

His transparent expressions of love reminded me of the dog we had just lost for he too had decided early on that I was his person.  Artie is an amazing dog, full of energy and fun and so much love.  Perhaps he knows he has been given a second chance.  Perhaps he appreciates that these humans will go to the ends of the earth to figure out what plagues him and fix it for him.  What I'm sure he doesn't know, is that while I thought I was saving him, he has been saving me.  Isn't that what the best dogs do?

View full story